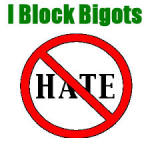 So this guy has been wanting to take me out for a date for a looooooonnnnnnnnggggg time. I have been kinda dodging him. Anyway, so last evening, he sees my whatsapp status message which stated "Feeling horribly down. Wonder if there is a God?"
Asks me what happened. The following is an exact reproduction of the conversation which happened :
Him : What happened?
Me : Did you not see the news? The innocent killing of children in Pakistan?
Him: Oh, I wish I was there with you.
Me: Ok (I know I should have said something else, but I was clueless what should have been an apt comment)
Him : I would have hugged you and made you feel better.
Me : OK (seriously I know I should have responded different, but I do not know the guy well enough to respond to his hugs. Though I know some of you will call me mean)
Him : Dont feel bad. You know they deserved it.
Me : What????
Him: You know they always encouraged terrorists.
Me : WHAT???? (the chat had my caps lock on by then)
Him : You know Muslims are generally violent species.
Me : WHAT?????????????? (the question marks by then had increased but wasn't having an impact)
Him : I know kids died, and you feeling bad, but trust me they needed a lesson. Maybe this will stop them.
Me : DEAR XYZ, I NOW REALISE WHAT IT WAS ABOUT YOU THAT MADE ME DODGE THE IDEA OF DATING YOU FOR SO LONG. I NEVER DATE INHUMAN BIGOTED MORONS AND YOUR VIBE DID TELL ME U WERE ONE. SADLY I DID NOT SPEAK TO YOU ENOUGH TO REALISE THIS BEFORE. THERE IS NO LOGIC IN THIS WORLD WHICH CAN JUSTIFY AND SAY THAT THOSE INNOCENT KIDS DESERVED IT. I DO NOT KNOW WHAT THE KIDS DESERVED, BUT I DO NOT DESERVE TO KNOW SOMEONE LIKE YOU.
And I blocked him.
Sadly this again proves why am dying alone, but seriously I would prefer dying alone than ever being with such morons. And I mean it from the bottom of my heart